EMBA preorder is out now, the first african electronic compilation produced by Spanish colective Moto Kiatu
The compilation EP will be launched on next July 22th, with six tracks. Preorder is now available on Bandcamp.
EMBA is the first compilation produced by Moto Kiatu with a selection with some of the most representative artists and styles of the afro scene.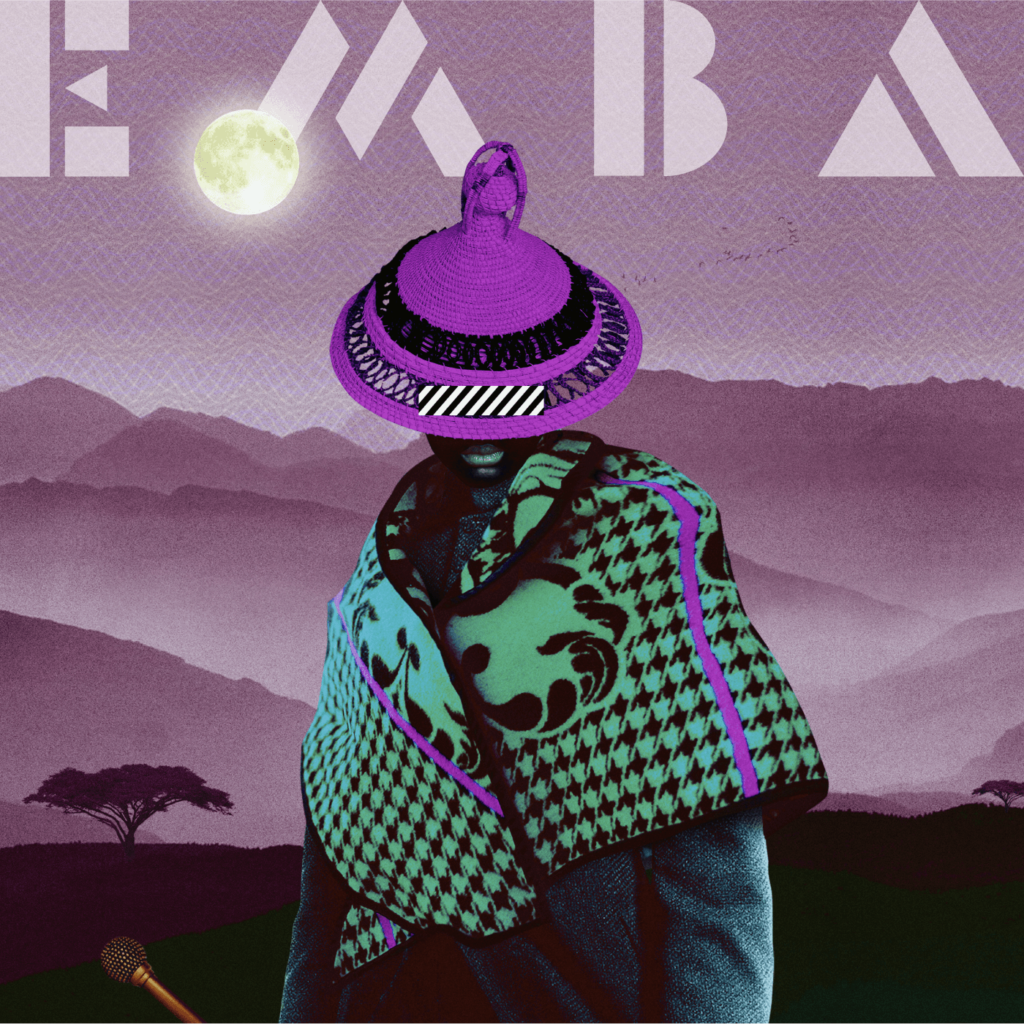 Under the mantra "Electronic Music Began in Africa", Moto Kiatu was born in Madrid in 2016 as a project to spread African electronic music. Since then, the collective has been organizing parties and periodic sessions in various venues and clubs in Madrid and performing at festivals in Spain, Uganda, Germany and Ghana, with the aim of spreading these sounds that were unknown here at the time.
Today, the abbreviations of this slogan give name to the first compilation that collects the unpublished work of some of the most cutting-edge artists in Africa and their diaspora, some for their extensive career in music production, and others for their promising emerging career in this scene.
To celebrate its fourth anniversary, Moto Kiatu produces this compilation EP from Madrid, which includes the works of artists who have been part of some of its parties and friends on the scene, representing the diversity of styles with which they work: gqom , afrotrap, kuduro, afrohouse, techno or afrobass.
Batuk (South Africa), DJ Mura (Kenya), Freak de l'Afrique (Germany), DJ NK (Portugal), Lua Preta (Poland) and Sensei LO (Nigeria) put on the music for EMBA Vol. 1, and the South African visual artist vonMash, is the author of the cover image, «Basotho Oddisey«, in which he represents an «Afridelic» vision of African traditions, in this case of Basotho culture. This compilation also has the featurings of Ellputo and Lay Lizzy (Mozambique) and Mawcom (Ghana).
The launch of the first volume of EMBA places Moto Kiatu as the first label specialized in this kind of music in Spain.
Artists:
Batuk (Sudáfrica): acclaimed music project from Johannesburg, South Africa, led by vocalist/rapper Manteiga and producer Spoek Mathambo who, having brought their riotous take on modern African music to stages around the world, are back with a new beat.
Batuk has performed alongside and collaborated with artists such as Angelique Kidjo (Benin/France), Santigold (UK), Buraka Som Sistema (Portugal), Branko (Portugal), Eltonnick (South Africa), Mash O (South Africa), Leska (France), Madame Blanche (Cuba/France), Homeboyz Music (Angola), Giovanni Kiyingi (Uganda) and many other celebrated artists. They continue to work, collaborate and produce worldwide, while proudly representing South Africa.
soundcloud.com/batukmusica
instagram.com/batukmusica
Freak de L'Afrique (Alemania): Berlin based collective of DJs, MCs & Dancers who share a common passion for modern African club sounds. Since 2012 the team manage events all over Germany and has regular parties in some of Berlins most well known nightclubs.
Freak de l'Afrique was also invited to play on international dancefloors in Ghana, Spain, Switzerland, Angola, Czech Republic and the team also played at various festivals such as Red Bull Music Festival, Fusion, Hype, Splash, Documenta and many more.
With Freak de l'Afrique on the lineup you can expect a high energy sound system show with the best in Afrobeats, Hip Hop & Dancehall sounds that will keep the crowd non-stop on their feet.
soundcloud.com/freakdelafrique/
instagram.com/freak_de_lafrique
Mura K.E. (Kenia): As part of Bengatronics Sound & System, Mura and his partners are determined to take over the east African music scene with the sound of Bengatronics, which is a hybrid of traditional sounds and music fused with electronic elements hence creating a new sound.
Dj Mura is also part of an East African Music project by Goethe Institute Tanzania & Rwanda called Urban Music Rebels, which is a collaborative project featuring artists From Rwanda, Uganda, Tanzania and Kenya which the core idea is redefining, fusing and experimenting traditional music with electronic music.
Mura has performed and made appearances in some of the biggest festivals in East Africa, such as, Africa Nouveau [Kenya], Ongala Music Festival [Tanzania], KAN Festival [Tanzania], Bayimba Festival of arts and music [Uganda], Color Festival [Kenya] and recently did a tour in UAE organized by Bengatronics and partners in UAE.
soundcloud.com/djmurake
instagram.com/murathedj
djmurake.bandcamp.com
DJ N.K. (Portugal): Born Pedro Cardoso, DJ N.K natural from Lisbon, son of a Portuguese father and Angolan Mother is one of the historical Afro-Music producers who reside in the periphery of the Portuguese capital.
His musical repertoire, specifically his collaborations alongside DJ Marfox and DJ Nervoso in the DJs Di Ghetto Mixtape, has influenced a generation of new music creators in the scene of the Afro-Portuguese Dance Music.
soundcloud.com/djnk
djnk1.bandcamp.com
Lua Preta (Polonia): Lua Preta is vocalist and MC Ms. Gia of Angolan descent and Polish DJ and producer Mentalcut. Together they bring a frenetic mixture of futuristic electronic music and African genres.
Their 2016's debut single "Melhor Vai Embora" strongly marked their presence in the scene of African infused club music which led to their first EP "Emoçoes Coloridas". Their fresh and unique sound led to 2018 being their breakthrough year with their biggest hit up to date being released ('Quero Mais' featuring Lesotho's Morena Leraba), their first official video being shot entirely in Lisbon and a round of live appearances on festivals and club shows across Europe.
soundcloud.com/luapreta
instagram.com/lua_preta_soundsystem
Sensei Lo (Nigeria): Specialized in House Music and a rich blend of African Sounds. Sensei Lo is known for creating and serving her unique fusion of House x Afrobeat and African popular music, also known as AfroPop. Nyamekye is an Asante from Kumasi, Ghana.
Born and educated in Lagos, she has a lot of influences as Fela Kuti, Jimi Hendrix, Peggy Gou and Black Coffee among others.
She has performed at numerous Local and International events, Including the Chale Wote Art festival Accra 2016 – 2018, BUDX Abuja, BBC Media Action's "No siddon Look" Abuja Campaign, Major Lazer Live in Lagos, etc. Her technique DJing makes her a big promise on an international level.
soundcloud.com/sensei_lo
instagram.com/sensei.lo
https://thesenseilo.com/
Colaboradores:
Ellputo (Mozambique): Award winning music producer and Dj, Ellputo (real name Etivaldo Victorino Joaquim) from Mozambique. A surprise featuring with Freak De L'Afrique on Moz We On.
With his extensive experience in the music industry, he has worked with numerous international artists such as Burna Boy, RunTown, A.K.A, Dj Maphorisa, French Montana, Dj Khaled, Gomez, Vui Vui, Sean Tizzle and Mozambican artists such as Lizha James, Laylizzy, Dama do Bling, Trio Fam and Simba to mention a few.
instagram.com/ellputo/
youtube.com/user/ellptv/videos
Lay Lizzy (Mozambique): Mozambique's most influential hip-hop Artist in Africa. What distinguishes Laylizzy from all other hip-hop artists is his unique and versatile manner of delivery when it comes to his creative expression on different styles of music and his overall experience in musical performance and fashion style.
https://soundcloud.com/laylizzy
https://www.instagram.com/laylizzy/
Mawcom (Ghana): As he said «Mawcom X is an artist from Accra, Ghana. I really am not big on BIOs and what not…. Just listen to the music and vibe», Mawcom can sing over UK trap beats or gqom sounds, and always have a fresh flow. He is the deep voice on Mura track, Afro Daddy.
instagram.com/mawuli_crb/
musicinafrica.net/directory/mawcom-x
vonMash: A young South African artist, utilizing new media (mixed media) to express himself. His work is heavily influenced by African mysticism as well as his childhood experiences of lucid dreaming. He draws a lot of inspiration from his personal view of life, African aesthetics, religion, social and political issues and the cosmic universe.
vonmash.com/
instagram.com/vonmash/
Mastering: ChipLab Studio (Madrid)
chiplabstudio.com/
instagram.com/chiplabstudio